PADI Bubblemaker Program – Scuba Diving for Kids Ages 8-10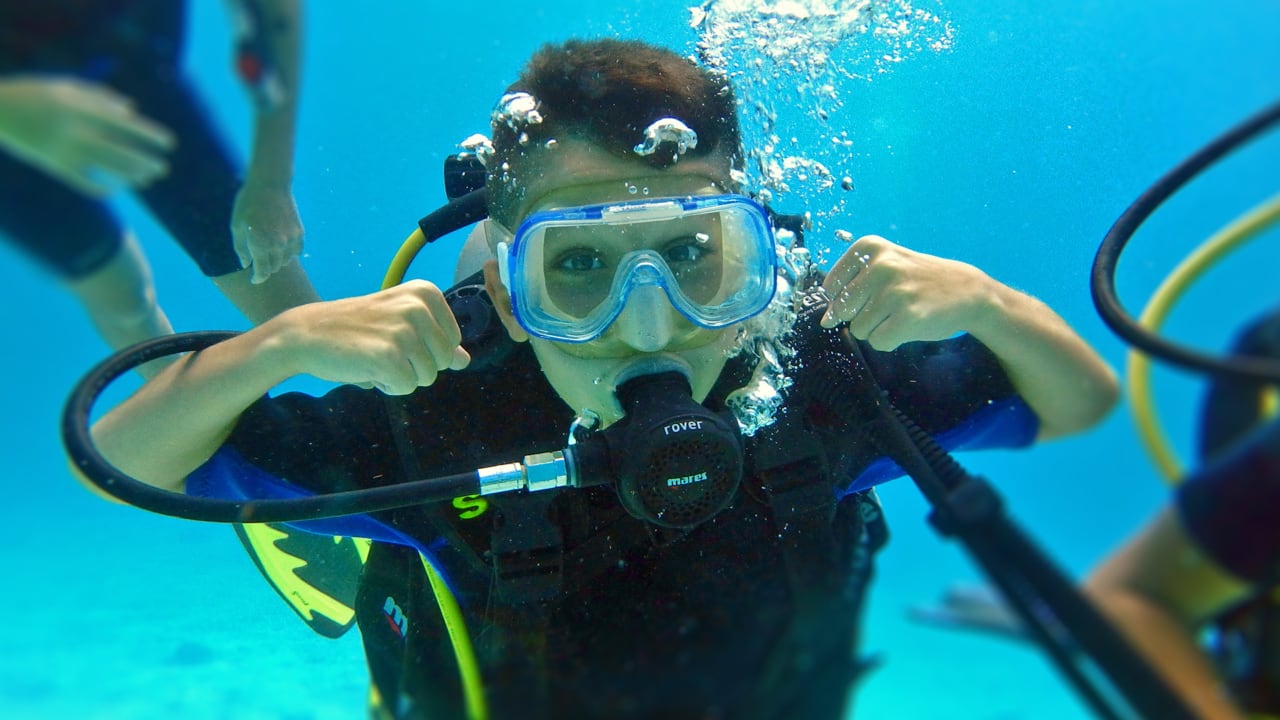 Are you already exploring the depths of the sea, and your child watches with sinking heart as you collect equipment and dreams of being like his parents? If he is 8 years old, you can fulfill his dream by enrolling in the PADI Bubblemaker program.
The lesson takes place in a picturesque open-air pool. In comfortable conditions, we will teach your future diver to assemble, disassemble and use equipment, equalize pressure, clean the mask and regulator. We will "explore the seabed", enjoy the sensations of flight and weightlessness! After the dive, we will fill out a log book with young divers and give awards for success.
The maximum immersion depth is up to 2 m.
An unforgettable experience and vivid photos await you and your child!
Discounts on dives and courses!
Booking form
Send us an inquiry form for diving, and we will contact you as soon as possible to clarify the details and a detailed calculation of the cost.