Liveaboards – Similan Islands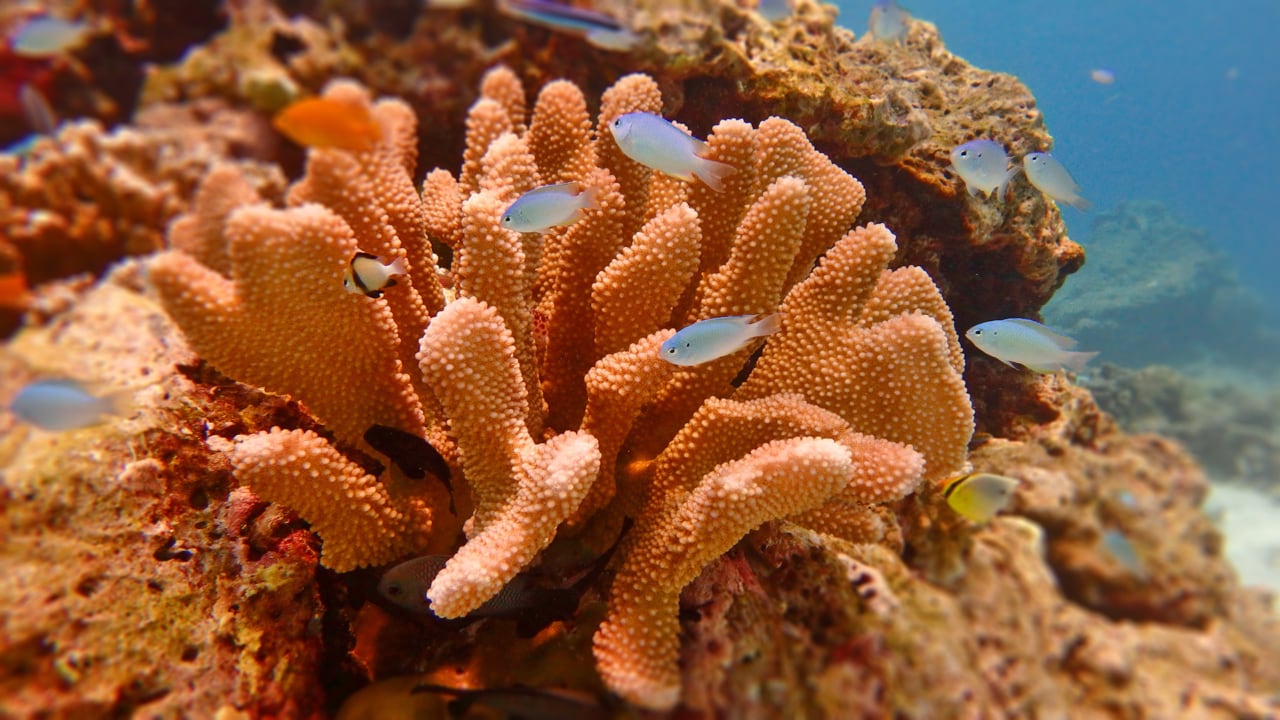 Number of dives
4 per day
Do you want to dive headlong for a few days? Do you want to enjoy the diversity of the underwater world, depth and crystal visibility? We invite you to a liveaboard to the Similan Islands!
The Similan Islands are a group of islands located in the Andaman Sea northwest of Phuket, in Phang Nga province of Thailand. North of Similan, near the border with Burma, is Surin Island, which, like the Similan Islands, is a National park. Surin Island and Koh Bon Islands, Richelieu Rock (RR), close to it, will become part of your exciting journey. These sites are considered the best diving sites in Thailand and are among the 10 most addicting diving sites in the World.
During the journey, you will be accommodated in air-conditioned double cabins on a comfortable three-deck ship. The boats can accommodate up to 28 people. On the first level of the boat, there is a large dive deck at your disposal, where a place is assigned to you for the entire duration of your stay. Six bathrooms with showers and hot water. The second level is a large roof deck, where meals, briefings and socializing with like-minded people take place. On the third level, there is a large sun deck with sun loungers, where you can sunbathe in your free time.
Liveaboards all the time run near the Similan Islands, according to the principle: a new stop, a new dive site.
The transfer is as follows: at 6 o'clock in the morning you will be picked up by a minibus and taken to the Tap Lamu pier, 110 km away from Phuket, from where a speedboat takes you to your destination within an hour. At 10 o'clock in the morning you are already doing the first dive. The advantage of such an organization is that you can choose any number of days you want to devote to diving, from one to infinite.
Please note that the conditions for diving in these places are not simple enough. Depths reach more than 40 meters, there are often strong currents. Therefore, only experienced divers with at least a PADI Advanced Open Water Diver certification level or a similar certification level from another certification organization are allowed on liveaboard.
What if you are a beginner diver with a basic level license but are eager to enjoy the beauty of the Similan Islands? You must complete the PADI Advanced Open Water Diver course and then go on a liveaboard. The course takes only 2 days.
If you are limited in time, this course can be taken directly during the liveaboard. In this case, the price for the course will differ (contact us to clarify the cost of the course).
We would like to highlight an important point. Going on a liveaboard, you must be confident in your strengths and skills. We recommend taking the PADI Advanced Open Water Diver course in advance. Work with the instructor on all weak points in order to avoid stressful situations. During a liveaboard, it is better to enjoy the beauty of the underwater world, and not be distracted by training.
We also recommend using Nitrox during a liveaboard. This airy mixture will help your body to be more alert and active. You can read about the benefits of NITROX here. If you do not already have a PADI Enriched Air Diver certification, this specialty course can also be taken during a liveaboard.
Please note that this destination is quite popular and during the high season it often happens that there are no empty places on the boat. We recommend that you book your tour in advance!
To confirm your reservation and secure a place for you, you must make an advance payment of 70% of the tour cost. In case of cancellation of the tour for any reason on your part, the prepayment for the tour is not refundable.
Direction / Duration of the tour / number of dives
Diver
Nondiver
Tour cost
Park fees
Total cost
Tour cost
Park fees
Total cost
Similan / 1 day – 2 dives
5 600
700
6 300
3 600
500
4 100
Similan / 2 days – 1 night / 7 dives
13 900
900
14 800
10 900
500
11 400
Similan / 3 days – 2 nights / 11 dives
18 900
1 100
20 000
14 900
500
15 400
Similan + RR / 3 days – 2 nights / 11 dives
22 900
2 100
25 000
17 900
500
18 400
Similan + RR / 4 days – 3 nights / 15 dives
26 900
2 300
29 200
20 900
500
21 400
Similan + RR / 5 days – 4 nights / 19 dives
30 900
2 500
33 400
23 900
500
24 400
Similan + RR / 6 days – 5 nights / 23 dives
34 900
2 700
37 600
26 900
500
27 400
Similan + RR / 7 days – 6 nights / 27 dives
38 900
2 900
41 800
29 900
500
30 400
Booking form
Send us an inquiry for diving, and we will contact you as soon as possible to clarify the details and a detailed calculation of the cost.