PADI Advanced Open Water Diver
Do you want to conquer great depths? Go to a whole new level of exploring the underwater world? Welcome to the PADI Advanced Open Water Diver (PADI AOWD) course.
Stepping to the next step after the Open Water Diver course, you will get acquainted with deep diving, underwater orientation, diving on sunken objects. Develop perfect buoyancy and learn to dive in currents. In addition, the PADI Advanced Open Water Diver course will take you one step closer to the Master Scuba Diver title, the highest level of certification in recreational diving.
The course takes 2 days. Under the guidance of a PADI Master Scuba Diver Trainer, you will complete 5 open water dives. Each dive corresponds to the chosen specializations, of which two are compulsory: deep diving up to 30 meters and underwater orientation. The instructor will offer you the other 3 specializations to choose from, based on the diving conditions. After studying the theoretical material online for each of the specified specializations, you will need to do control work in your PADI account and, if questions arise, discuss them with the instructor.
The PADI AOWD course is, on the one hand, not difficult, on the other hand, one of the most interesting recreational diving courses. All the time you are studying, you are doing what you love — diving! At the same time, you improve your skills, expand your knowledge and gain experience under the direct guidance of an instructor!
Prerequisites for enrollment in the course:
not less than 12 years old;
PADI Open Water Diver (Junior Open Water Diver) license or a similar license from another diving certifying organization;
no medical contraindications.
Congratulations, you have successfully completed the course! What does it give you: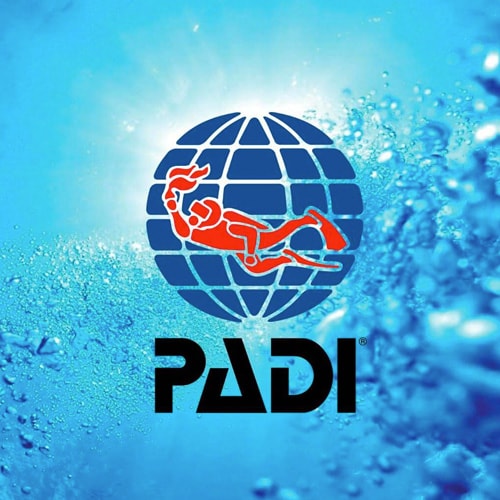 You receive an international PADI Advanced Open Water Diver license
Children aged 12 to 14 receive a PADI Junior Advanced Open Water Diver license)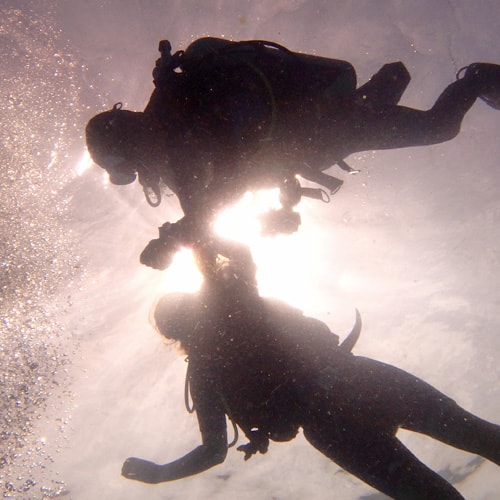 Have the right to plan and carry out dives to a depth of 30 meters paired with a partner of your level or more
Children aged 12-14 years to a depth of no more than 21 meters;
(Children between the ages of 12 and 14 must dive with an adult certified diver!)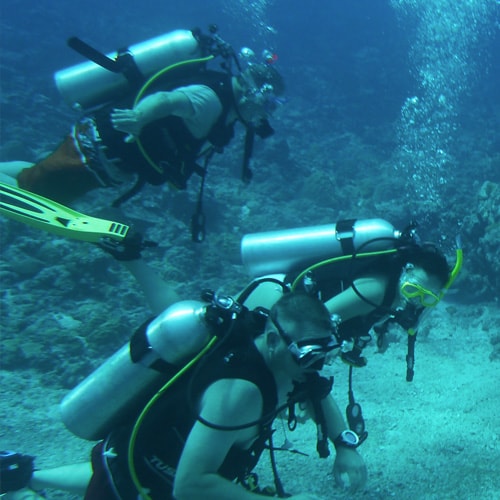 You can take PADI specialty courses such as: Deep Diver, Wreck Diver
All tuition costs are included in the course price, including study materials and a license PADI Advanced Open Water Diver!
Discounts on dives and courses!
Course booking form
Send us an inquiry for the course, and we will contact you as soon as possible to clarify the details and a detailed calculation of the cost.
Other courses
Have you decided to discover the world of underwater adventure? Want to explore the most colorful underwater corners of the Earth? The world of diving is accessible from the moment you receive your entry-level certification - PADI Open Water Diver (PADI OWD).
Time required
at least 3 weeks
Looking to start your professional diving career? It starts with the PADI Divemaster Course! By working closely with a PADI Master Scuba Diver Trainer, you will deepen your knowledge of diving theory and hone your skills to a professional level.
Minimum age
no restrictions
Have you witnessed an accident and do not know how to behave? After completing the EFR Primary & Secondary Care course, you will be able to act as a non-professional lifeguard. Learn to administer first aid following the same principles as medical professionals.