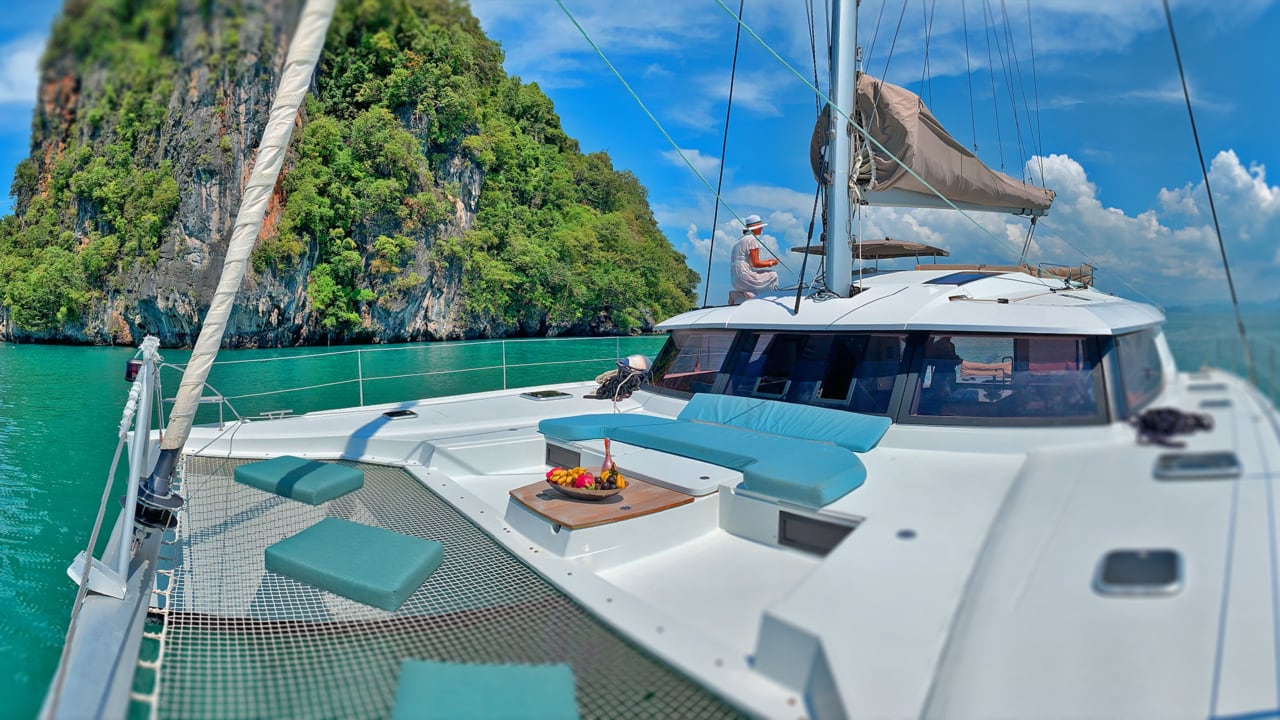 Don't like noisy group excursions? Would you like to spend the day with your family or friends away from the crowds of tourists? We offer trips on a catamaran to the Racha Yai island. A snow-white comfortable catamaran will take you to the picturesque shores of the islands, where you can enjoy the underwater world while diving and snorkeling.
Diving near Racha Yai Island will be of interest to both beginners and experienced divers. In shallow sandy bays, it is convenient to get acquainted with diving, remember skills and make vivid photos and videos as a keepsake. For a comfortable entry into the water, the catamaran is equipped with cells for cylinders and a convenient platform.
Trip price (Baht):
 

Low season

(May — Oct)

High season

(Nov — Apr)

Peak season

(15 Dec — 15 Jan)

Groups of more than 10 people
(supplement per person)

Racha Yai

(8 hours trip)

40 000
50 000
62 000
1 250
Any directions for tours lasting more than one day and their cost are discussed separately. For a more detailed agreement, send us a message. We will contact you as soon as possible, discuss the exit conditions and draw up a travel plan, taking into account your wishes.
Make your vacation brighter! A romantic sea trip on a snow-white catamaran will make your vacation unforgettable!
The catamaran can accommodate up to 10 people.
The main deck has a spacious dry saloon with an equipped kitchen, seating area and air conditioning.
On the lower deck there are cabins with berths, 2 bathrooms.
You can enjoy the sea breeze under the awning in the soft area of ​​the main deck.
Those wishing to sunbathe can sit on the upper deck on soft sun loungers.
Booking form
Send us an inquiry form, and we will contact you as soon as possible to clarify the details and a detailed calculation of the cost.