FUN diving – diving for certified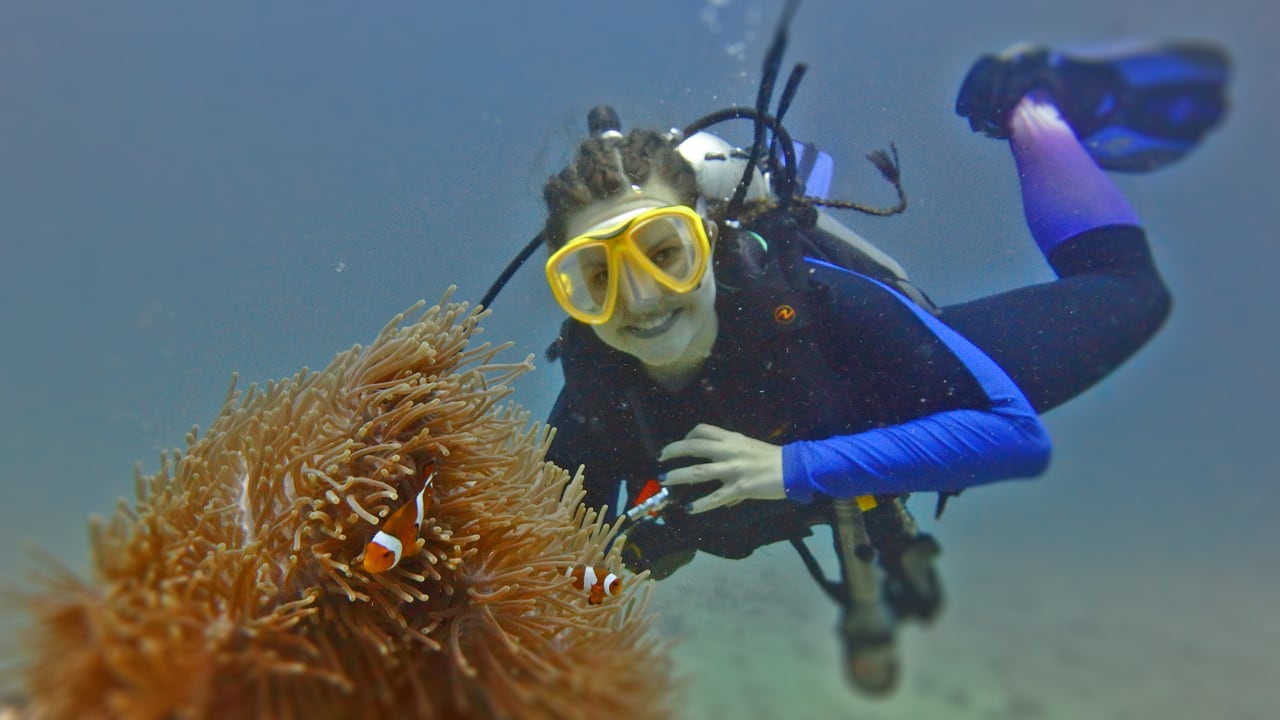 Are you a certified diver? Do you have diving experience and desire to see something new? FUN diving with the DIVER STARS club will open for you the wonderful world of the Andaman Sea. On a large specialized diving boat, we will go to the picturesque islands located near Phuket Island. Experienced instructors will guide you through the most interesting and secluded corners of local dive sites and introduce you to the local dwellers.
Diving near Phuket Island is considered one of the best in Thailand. Diving sites delight with their diversity, the absence of strong currents, good visibility and a comfortable temperature of 28-30 degrees at any time of the year.
During the day tours, we do 2 or 3 dives, depending on the direction you choose. Also, when choosing a tour, pay attention to whether the diving conditions correspond to the level of your license.
If you are certified by an organization other than PADI, the license must be presented to the instructor (possibly electronically). The presence of a log book is encouraged. Based on your information, it will be easier for the instructor to determine your level of training to ensure a safe and comfortable dive.
All diving boats depart from Chalong Pier from 8 am to 9 am. Transfer from hotels located in the areas: Kata, Karon, Patong, Rawai, Chalong, Nai Harn from 7:30 am to 7:45 am. Transfer from the indicated areas is included in the tour price.
From the northern regions of the island: Kamala, Surin, Bang Tao, Nai Ton, Mai Khao, Panwa transfer from 6:30 am to 7:00 am, for an additional fee. We will inform you about the exact time of transfer and the cost.
If you do not have time for breakfast, do not be discouraged. Breakfast awaits you on each boat. After the first or second dive, lunch, fruit. Water, tea, coffee all day long. All this is included in the tour price.
If your family members want to keep you company, but are not ready for diving, invite them on the ship! They can be on the boat as non-divers. During your dive, they will have the opportunity to snorkel. Enjoy the beauty of the underwater world from the surface, or sunbathe on the sun deck.
The cost for a non-diver is 2,600 baht.
Regardless of the direction you choose, we will try to make your vacation bright and exciting!
Attention, discounts!
5% discount with 100% prepayment:
From 5 days of diving for 1 person;
From 3 days of diving for 2 people;
From 2 days of diving for 4 people;
Groups of 5 to 8 people.
10% discount with 100% prepayment:
8 or more days of diving for 1 person;
6 or more days of diving for 2 people;
4 or more days of diving for 4 people;
Groups of 9 people or more.